Product Highlights:
Premium quality of prune puree made from black, juicy and shiny Agen prunes that grown organically in South West of France. Agen prunes globally recognized for their exceptional quality and taste.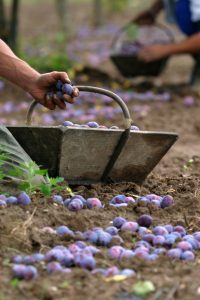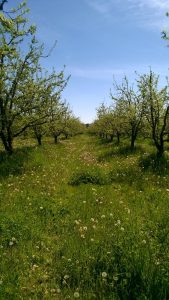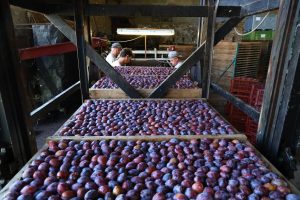 • More than 50 years of experience in the French family-run business.
• Works hand in hand with organic prune growers located on Agen prunes at the South West of France.
• The recognition of Protected Geographical Indication (PGI) by the European Union guarantee that Agen Prunes produced in the region of Agen.
• Black, juicy, shiny Agen prunes are minimally processed at low temperature providing numerous nutrients with essential minerals and vitamins.
• Agen Prune Puree is the excellent source of dietary fibre, yet able to give stable rise in blood sugar level because it is digested and absorbed slowly.
Quality
Certified organic by Ecocert.
No added sugar or thickener.
Produced in small scale with low temperature processing to preserve all the natural goodness of Agen prunes.
Benefits:
Benefits




Excellent source of dietary fibers to promote bowel regularity and regulate cholesterol level.
Rich in mineral such as iron as blood builder and prevents anemia. Excellent for ladies!
High in beta-carotene, a powerful antioxidant that protects the heart and blood vessels from free radicals. It serves as a essential vitamin for healthy vision.

SERVING SUGGESTIONS :

Suggested Use:
Add 1 tablespoon into 1 glass of luke warm water for a delicious prune juice.

Storage Instructions :
Keep at cool dry place. Refrigerate and consume within 4 weeks once opened.