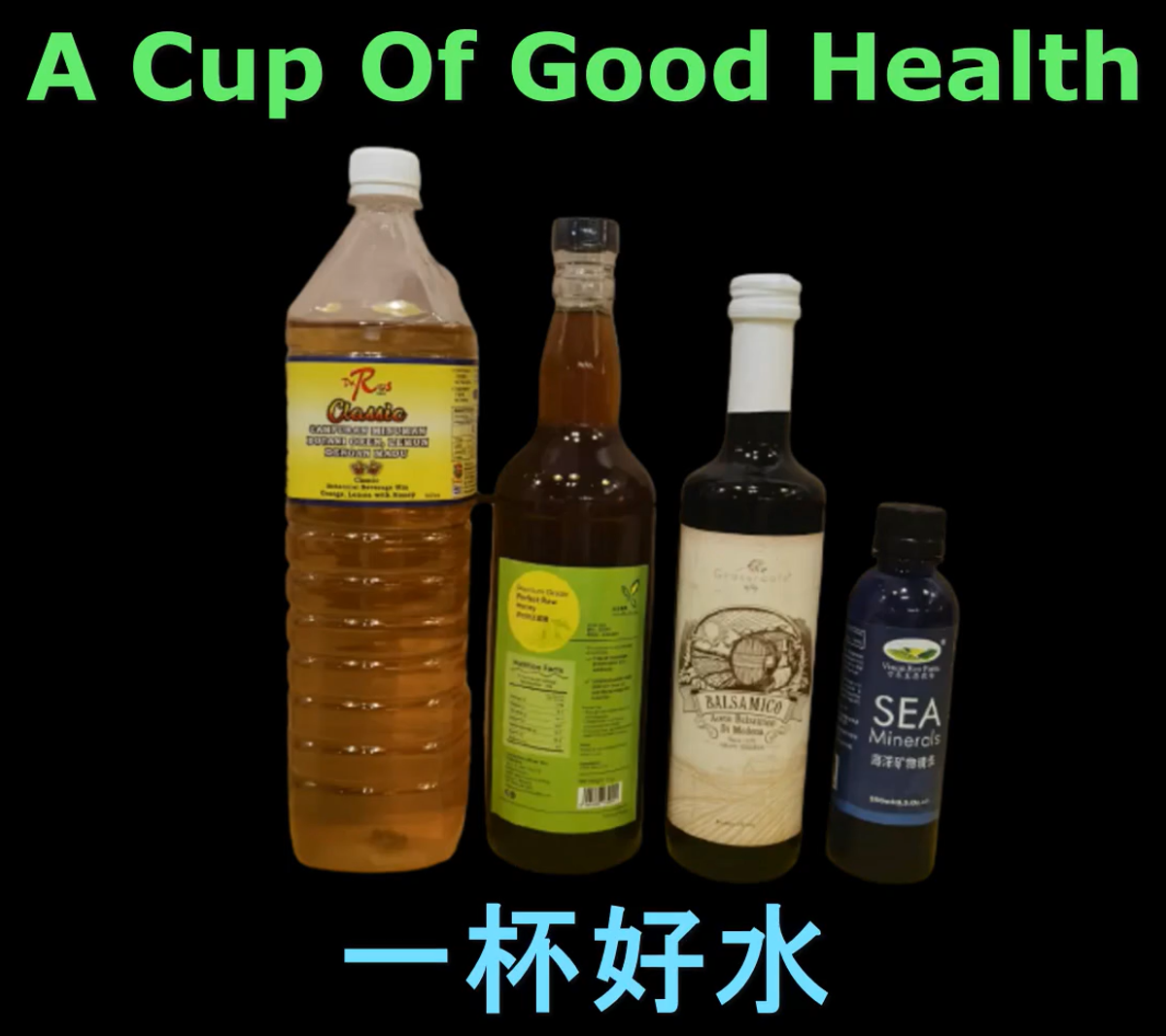 哎呀,天气不好,感觉有点不舒服,喉咙开始有点痛、干、痒,觉得好像要感冒了。这些现象都在告诉你,是时候好好照顾自己了。
家里必备的秘密武器——天然消炎茶,真的特别适合这种时候。配方很简单,都是家常食材。把100 ml的原生酵素,100 ml纯蜜糖,100 ml晒太阳发酵的葡萄老醋和1茶匙海洋矿物质加进瓶子里,摇一摇,让它们混合均匀。
这个天然消炎茶可不得了哦!有热气的现象,或者舟车劳顿,熬夜,昏昏欲睡,眼皮重的时候,喝一杯入肚真的特别舒服。如果想要预防感染咳嗽,外出回来就可以拿一茶匙含在嘴巴,或者泡温水喝。如果有机有了轻微的咳嗽,可以每天早晚餐后喝一茶匙。如果咳嗽比较严重,那就可以多喝一点,每天喝4次,每次一茶匙。这样有助于帮你把痰排出来。
平时如果很忙碌,或者说过年期间,经常熬夜和奔波,你可以事先准备一份这个消炎茶,需要喝的时候,把一份茶和十份水混合就可以了。如果稍微冰镇,喝起来会更加清凉解渴!
这个消炎茶不仅能抵抗感染,还能通过补脾肾的气血来提高整体的免疫力。要关注自己的身体健康,用这杯好茶照顾自己和家人!
Oh, the weather's acting up again, and I'm feeling a bit under the weather. My throat's scratchy, dry, and ticklish – classic signs of a looming cold. It's like my body's sending out an SOS, telling me to take better care of myself.
Enter the secret weapon tucked away in our home arsenal – a natural anti-inflammatory tea. Perfect for times like these when the weather's moody. And let me tell you, the recipe is as simple as can be, using regular pantry staples. Pour 100 ml of raw enzymes, 100 ml of pure honey, 100 ml of sun-fermented grape vinegar, and a teaspoon of sea minerals into a bottle, give it a good shake until everything blends seamlessly.
Now, this natural anti-inflammatory tea is a game-changer. When that heat starts creeping in, or if you've been burning the midnight oil, traveling, feeling sluggish, or your eyelids have that extra weight, a warm cup of this tea is pure comfort. If you want to fend off coughs from infection, you can pop a teaspoonful in your mouth after coming in from outdoors or steep it in warm water. If you've got a mild cough, sipping a teaspoon after meals works wonders. For a more persistent cough, up the dosage – four times a day, one teaspoon each time. This routine helps clear out any phlegm, providing some relief.
When things get hectic, like during the Lunar New Year or just a busy period, and you know you'll be burning the candle at both ends, it's a smart move to prepare a batch of this tea in advance. When you need it, mix one part of the tea with ten parts of water. And hey, if you give it a little chill, it becomes the perfect refreshing thirst-quencher!
This anti-inflammatory tea isn't just about keeping infections at bay – it also boosts overall immunity by nourishing the spleen and kidneys. Remember to keep an eye on your well-being and sip on this cup of goodness to look after yourself and your loved ones!