Product Highlights:
Doesn't your child deserve organic?
Pesticides, herbicides, antibiotic, growth hormones...
These are among some of the possible harmful residues found in the process from cows to bottle. Growing children are extremely sensitive to pollutants from food such as pesticides, antibiotic, growth hormone etc.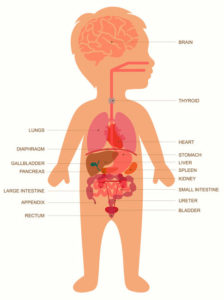 Their liver and kidneys are immature and unable to breakdown these complex chemicals and toxin. Nutritionists recognise that dietary habit from early age will affect their life-time physical and mental development.
That's why every child deserves organic, right from infancy!
Here's 7 reasons why Babybio: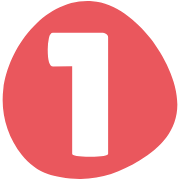 No.1 in France, since 1996.
A pioneer in the organic food industry, Babybio has more than 20 years expertise in producing organic children food. Each Babybio product is produced and formulated with our little one's best interest in mind, in terms of nutrition and what food is suitable at different growth stages.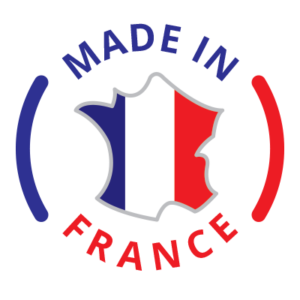 #1 organic formula milk in France, since 1996.
#1 best selling organic children food brand in France in 2018.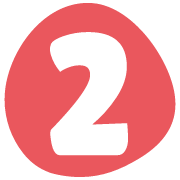 Certified organic, EU standards.
Organic certification is an assurance that there are no harmful chemical residues in the food that you are giving to your little one. Babybio goes beyond the organic certification by running vigorous tests to ensure that there are no traces of chemicals in all Babybio products.


FR-BIO-01
EU AGRICULTURE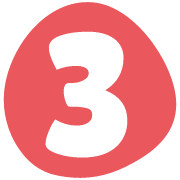 Milk quality assured.
Organic milk means no hormones, no antibiotics and 100% organic feed, eliminating GMO or any other harmful compounds in the milk. Practising a healthy lifestyle and diet, the cows produce only the best qualities milk which are highly nutritious for our little ones.
● no antibiotics
● no hormones
● no pesticides
● no chemical fertilizers
● no GMO ingredients
● no added sugar
● no preservatives
● no artificial colourings
● no artificial flavourings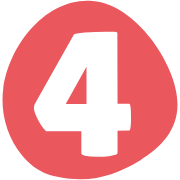 Cows that graze freely.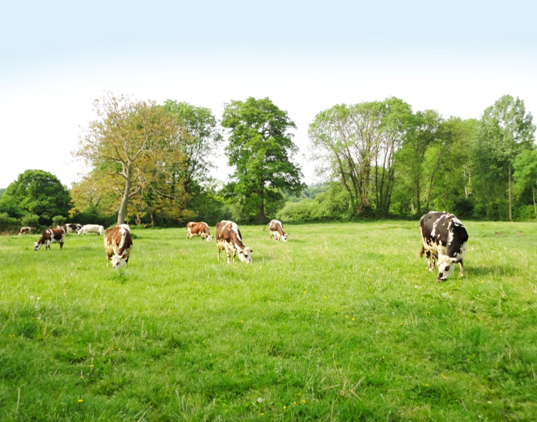 Did you know that conventional cows these days spend up to 24 hours a day indoors throughout their entire lifetime?
In contrast, organic cows spend most of their lives grazing freely in the outdoors. Except during winter when they have spend more time indoors from the harsh weather. Cows that graze freely are able to exercise and socialize with other cows, resulting in a healthier cow and reduces the risk of the cows falling sick or getting infections. If the organic cows get sick occasionally, they are treated using homeopathy and are given time to rest. Only when the sickness persists, cows will then be given a small dosage of antibiotics. However, it is a policy that recovering cows' milk won't be harvested for up to 21 days.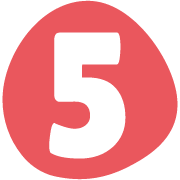 Grass fed cows.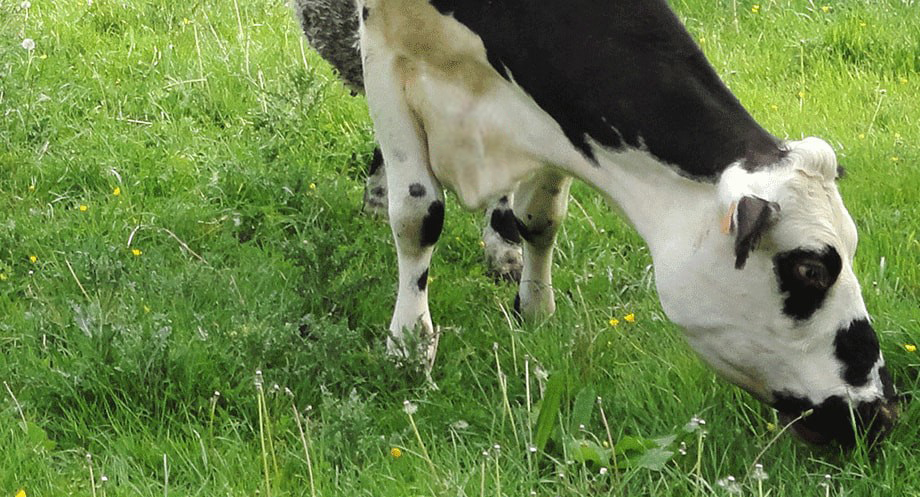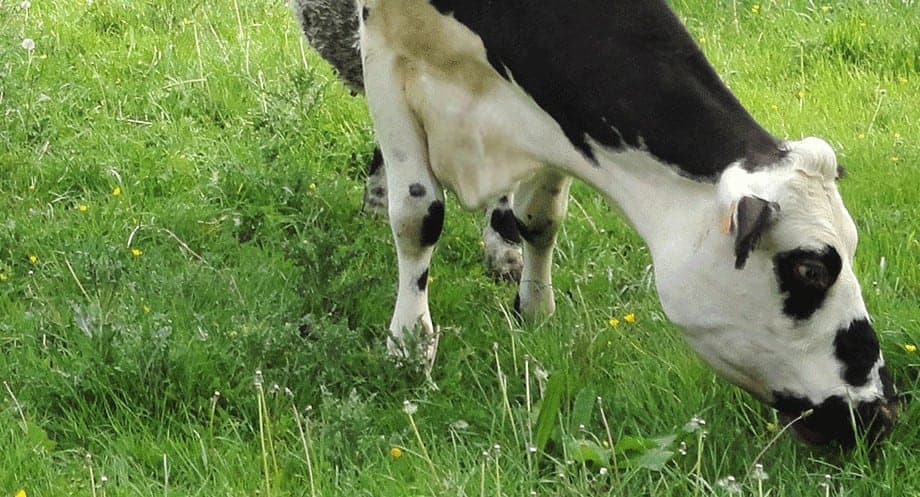 Organic cows are fed with a wholesome organic diet which meets the animal's nutritional requirements at various stages of its development. Organic feed eliminates GMO food, or food with chemical pesticides and fertilizers which may residue in the milk produced. Organic grass fed cows are healthier and has a better immunity to diseases, producing milk that is better in quality.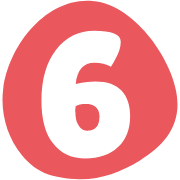 Plant based EFAs.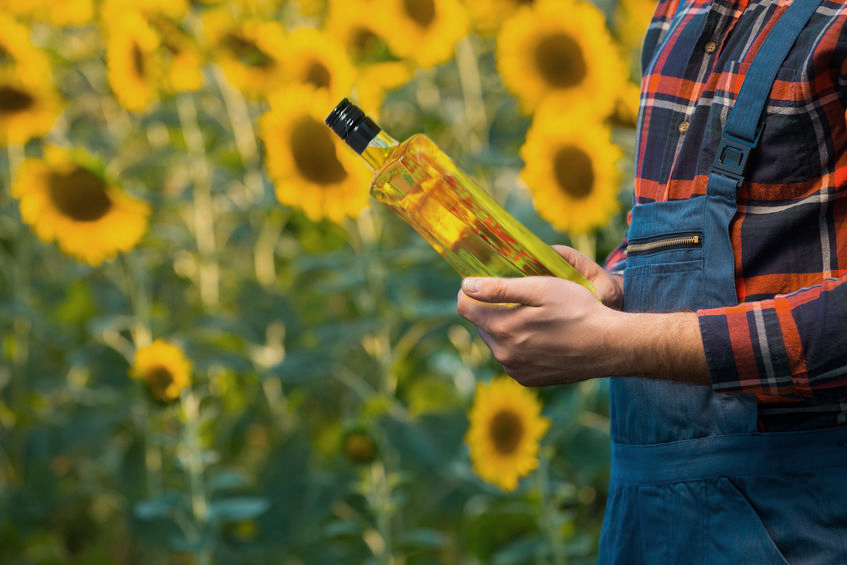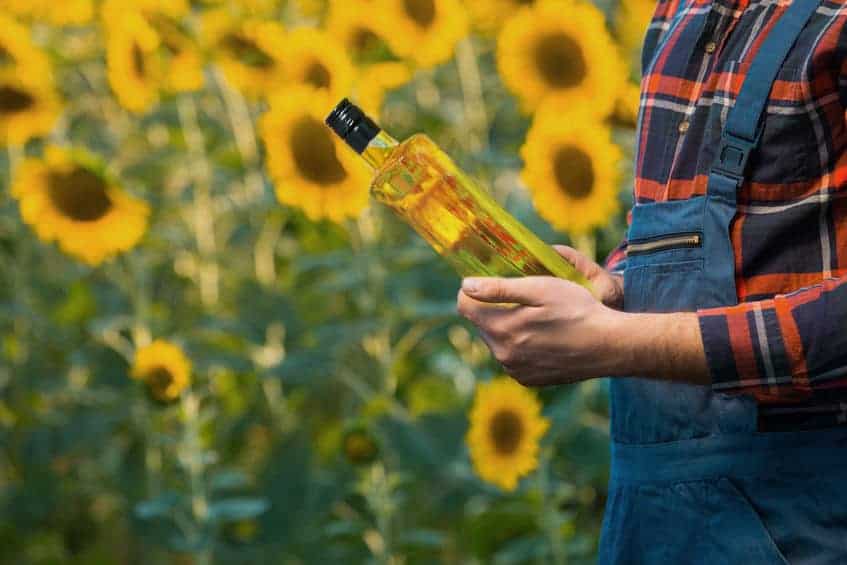 Babybio Deserve contains essential fatty acids (EFAs) from first cold pressed organic vegetable oils. EFAs are vital for children's brain and nerve development.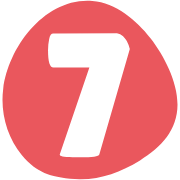 Enriched probiotics.
Babybio Deserve contains friendly bacteria such as Bifidobacteria (Bifidobacterium lactis) that promote a healthier digestive system and a stronger immune system.
Meet the producer of Babybio Deserve: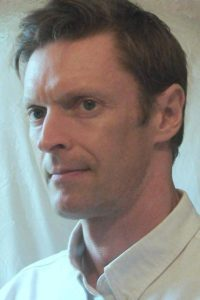 "Since the birth of Babybio Deserve, we have always been formulating products that are meant for our own children; with the use of best ingredients for best the best taste and nutrition, this we promise."
Luc Lavenseau
-R&D Director of Vitagermine, France
Precaution:
Use within 4 weeks of opening.
Country of Origin:
France

Ingredients:
Demineralized whey powder*, vegetable oils* (oleic sunflower*, rapeseed*, sunflower*), corn maltodextrins*, skimmed milk*, milk mineral concentrate (calcium), minerals: potassium chloride, magnesium chloride, disodic phosphate, trisodic citrate, iron lactate, potassium hydroxide, zinc sulphate, potassium iodide, sodium selenite, cupric sulphate, manganese sulphate, vitamins: vitamin C, vitamin E of natural origin (D-alpha tocopherol acetate), niacin, ascorbyl palmitate, pantothenic acid, vitamin A, thiamin, vitamin B6, folic acid, vitamin K1, biotin, riboflavin, vitamin D3, vitamin B12, choline bitartrate, inositol, antioxidant: tocopherol-rich extract.
*Ingredients are organically grown.