产品亮点:
[问题肌肤修复、敏感、小烫伤、小伤口、止痒、蚊虫咬伤]
【產品特色】
1. 運用多種香藥草精華,以植物本體的修護特性,幫助舒緩肌膚
乳油木果油及蜂蠟作為滋潤保護基礎,搭配十多種中西方草本植物,有修護性極高的薰衣草精油及金盞花精油,另加入獨家配方聖約翰草、咸豐草調配,可穩定肌膚狀況,並可有效修護滋潤肌膚。
2. 醇厚草本氣味,吸收快不油膩
前導是花草植物香,最後留下植物油原香。
塗抹肌膚會因體溫化為透明油狀,可被肌膚吸收、修護肌膚。
2. 醇厚草本氣味,吸收快不油膩
前導是花草植物香,最後留下植物油原香。
塗抹肌膚會因體溫化為透明油狀,可被肌膚吸收、修護肌膚。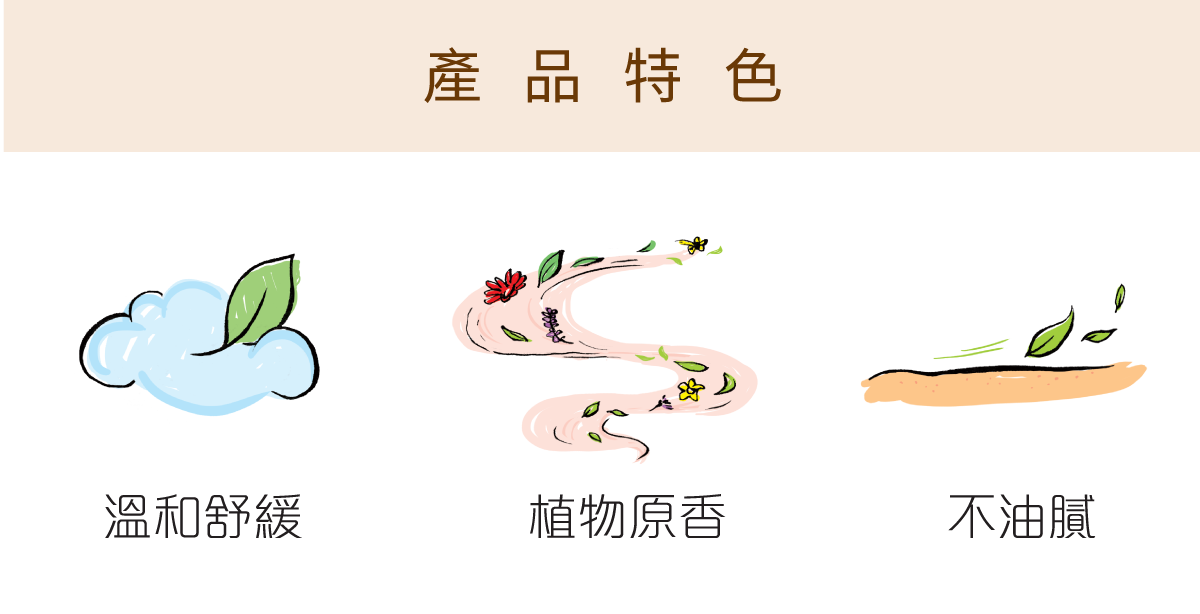 ---
攜帶方便
一瓶多用
天然香藥草精油配方,質地溫和好吸收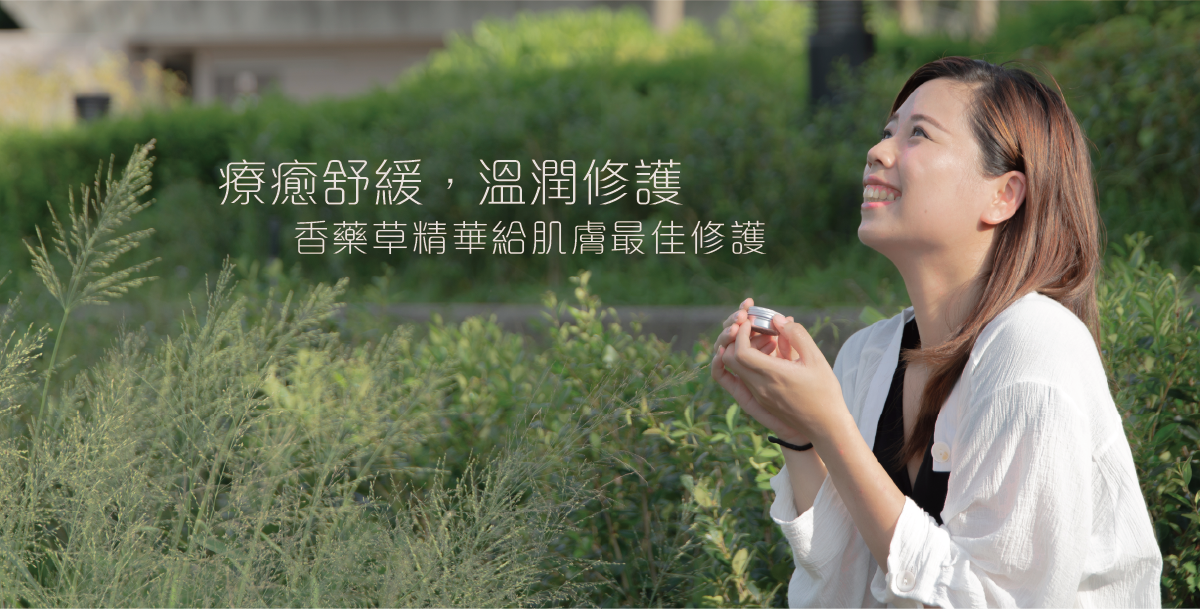 【使用方式】
▲肌膚舒緩修護專用,適量塗抹於肌膚不適之處即可。
▲多元用途:皮膚龜裂或小創傷修護/蚊蟲叮咬舒緩/一般舒緩放鬆等。
※如是開放性小傷口,請使用棉花棒沾取使用。
成分
玫瑰草、薰衣草、迷迭香、茶樹、綠薄荷、月見草、金盞花、聖約翰草、咸豐草、玫瑰果油、乳油木果油、蜂蠟。
Product Highlights:
A natural and gentle blend of 10 kinds of herbs extracts to soothe and repair discomfort in skin . Great for relieving discomfort like cracked skin, reduce itchiness, mosquito bites, eczema, sensitive skin while repairing skin.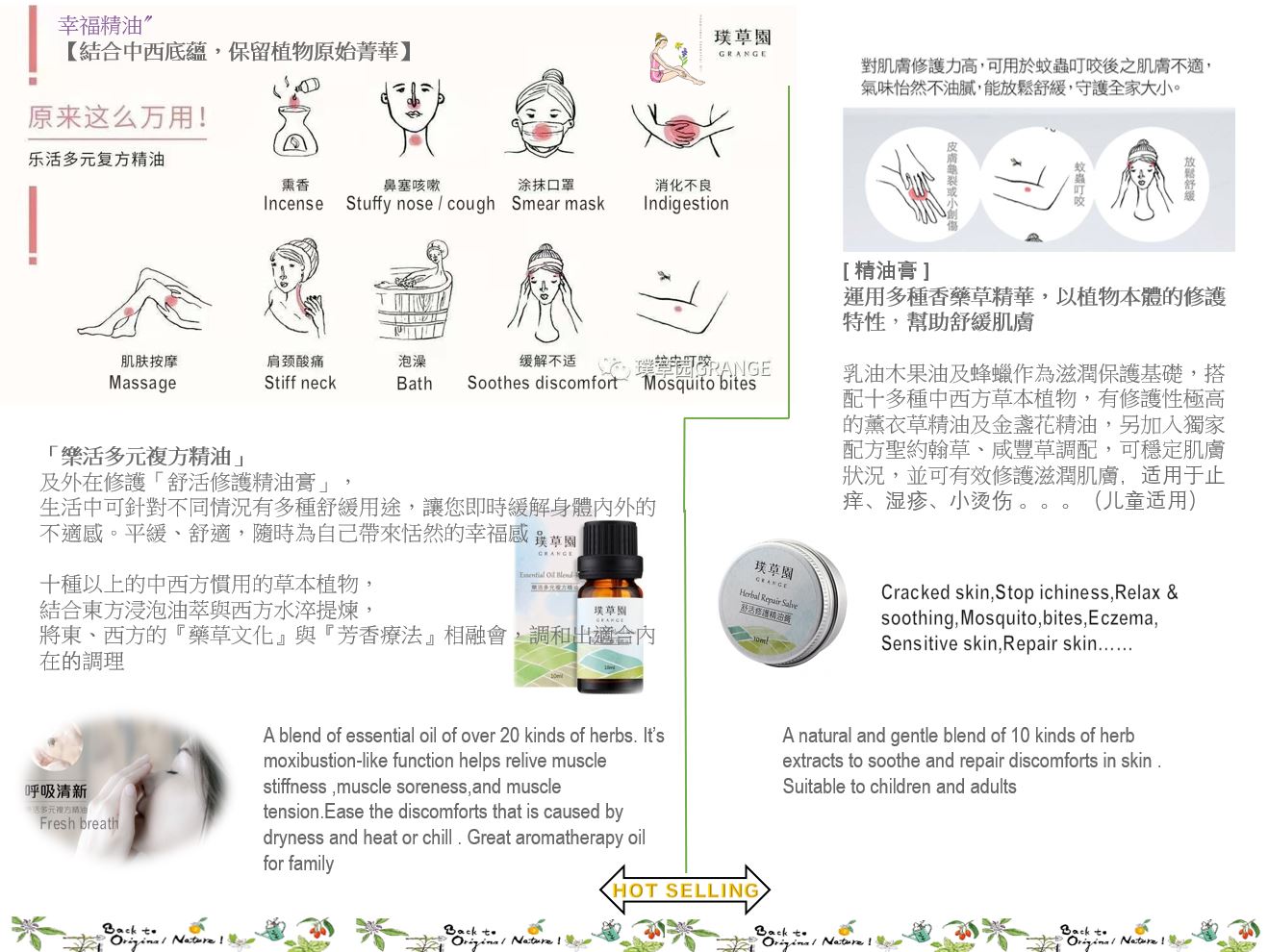 Ingredients :
Palmarosa Oil, Lavender Oil, Rosemary, Tea Tree Oil, Spearmint Oil, Evening Primrose, Calendula, St. John's Wort, Bidens, Rosehip Oil, Shea Nut Oil, Beeswax.
貼心叮嚀
1. 外用商品,如不慎流入眼睛,請以大量清水沖洗。
2. 天然物製成,因季節採收不同,氣味、狀態等會有所差異,屬正常現象不影響品質,請安心使用。
Precaution:
In case of contact with eyes, rinse immediately with plenty of water.
Ingredients are Pure Natural. The scent and status will be different depend on harvest season.